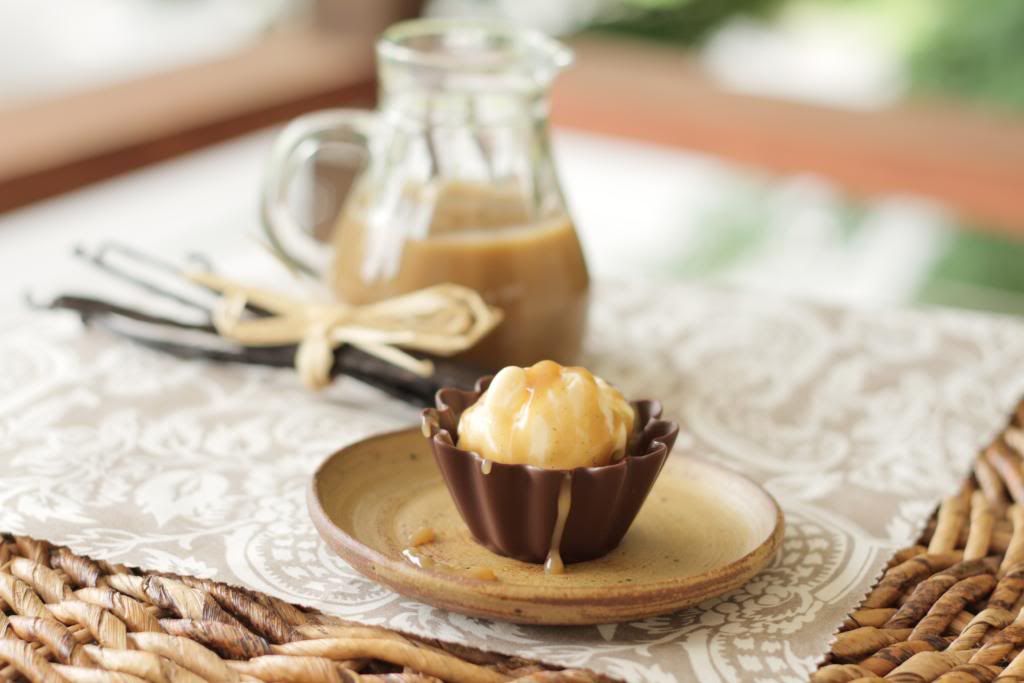 This caramel sauce is so smooth and delicious. It's quick and easy to make and so much better than any store bought caramel I've ever tried.
125g butter

1 Cup brown sugar

1 Cup water

2 tbsp golden syrup

1 ½ tbsp cornflour

¼ Cup thickened cream

1 vanilla bean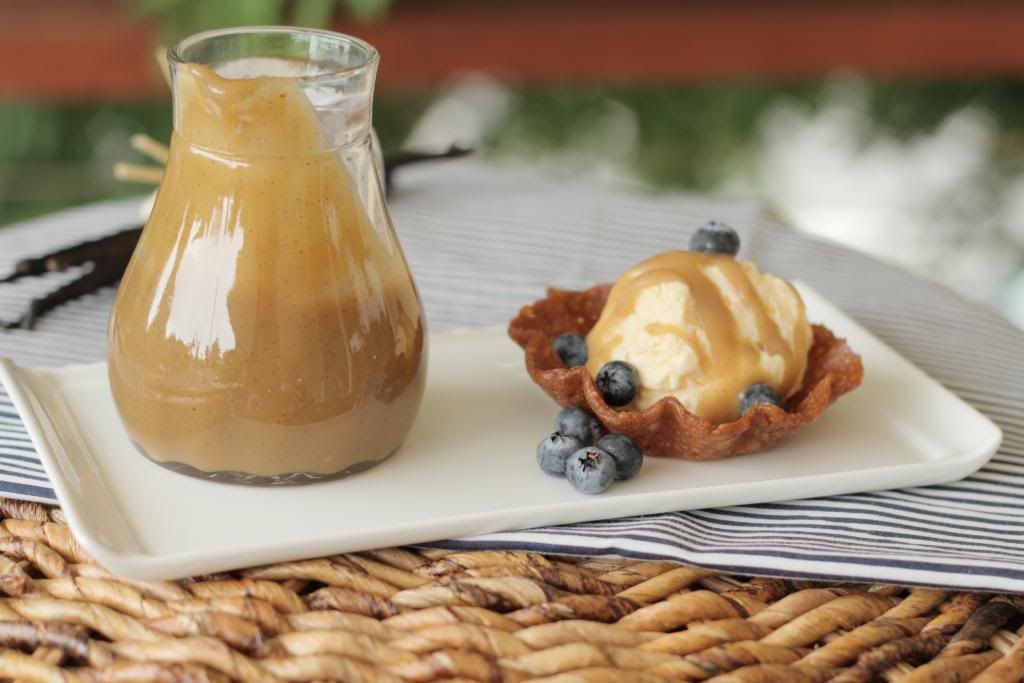 Mix together butter, sugar and the vanilla bean which has been split in half lengthwise and scraped to remove the seeds. Combine in a small pan over low heat and stir until the butter melts, the sugar dissolves and the mixture becomes thick. Bring to a boil, reduce the heat and simmer for 3 minutes.
Mix the cornflour, golden syrup and water together in a small bowl until smooth. Add to the pan and bring to the boil, reduce the heat and simmer for 2 minutes.
Remove from the heat, stir in the cream and allow to cool slightly. Remove the vanilla Bean.